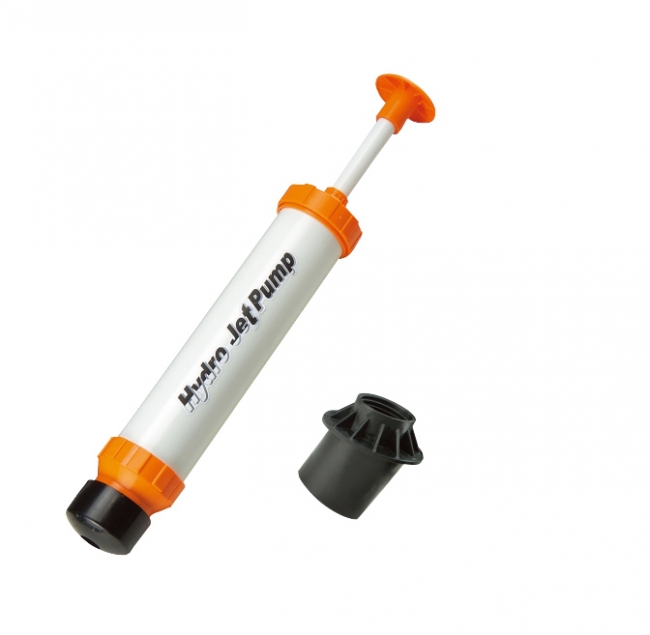 HYDRO JETPUMP
Description

The new patented innovation that provides the exploding power of a water jet to safely open tough clogs in sinks, baths, showers, toilets, and drains.
It was specially designed for use by the homeowner and is far more effective than a plunger or air pump.
Specifications
PRODUCT FEATURES • THE POWER OF THE PRESSURIZED WATER PISTON

| PART NUMBER | DESCRIPTION |
| --- | --- |
| 2H10 | HYDRO JETPUMP |
USA PATENT#7,073,211 B1 &EPC, JAPAN,TAIWAN AND CHINA WORLDWIDE PATENT PENDING.